Information
Dürr VistaCAM CL Wireless Intra Oral Dental Camera Dentist Imaging Equipment
In very good condition and full working order
Free Worldwide UPS delivery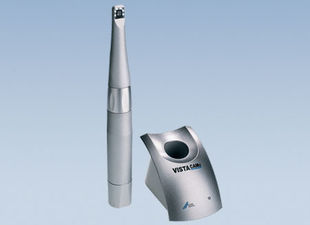 Included:
1 x Durr Vista CL Cordless Intra Oral Dental Camera

1 x VistaCam Unit D-74321 Ref 2106-103-60

1 x VistaCam Camera Base D-74321 Ref 2105-111-00

1 x Wall mount bracket

1 x Mounting Strap

1 x VistaCam DBSWIN 4.4 Software CD

2 x AC power supplies

1 x USB Cables
The Dürr VistaCam is a wireless intra-oral camera system that delivers brilliant picture quality and will enable you to make an accurate diagnosis more easily.
VistaCam is the first intra-oral wireless camera with IFC optics and diagnoses findings in the oral cavity that otherwise could only be seen in most cases under the microscope. As the handpiece is wireless it can be mounted anywhere in the surgery for the ideal reach position. Retaining its well-known ergonomic shape it now boasts enhanced performance including pixel-free depiction of the condition of the tooth, light bundling for depicting life-like colours and a very high depth of field (right down to the root canal). Apart from advances in diagnosis, the increased performance of the Dürr VistaCam extends the range of applications, from communication through to diagnosis and documentation right up to therapy support. Discover the new possibilities provided by the Dürr VistaCam, the impressive tool to help win or retain patients.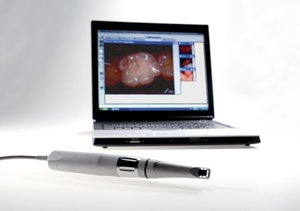 Any Questions relating to this item? Please call freephone 0800 328 4995 (from the UK) or

+44 7887 502 562

(from outside the UK)
VAT IS NOT PAYABLE BY PURCHASERS OUTSIDE THE European Union (EU) AND by purchasers in the EU (excluding UK) who are VAT registered

-

International Delivery is with UPS
SL 111631 2007